What is Médiacours?
Student-Screen-Monitor (language laboratory software)
Médiacours is user-friendly software designed for teachers by teachers. Médiacours simplifies and enhances the use of web pages and multimedia documents for teaching purposes. When the documents are played or displayed, students see and /or hear the teacher's oral and / or written commentaries, instructions and questions. Students' work is saved as audio files (mp3) and text files (rtf) in a 'year / class / student / exercise' folder accessible to both student and teacher. Work can be corrected and marked/graded. Results can be saved and printed. Using Médiacours a teacher can communicate one to one with up to 40 students simultaneously!
Audio files, video files, pictures and web pages can be used.
Médiacours is compatible with a wide range of media file types and will use all the codecs available to the Windows Media Player.
Suitable for teaching all subjects.
Ideal for language teaching using authentic material.
Ideal for students with reading and writing difficulties.
Simple, easy to use interfaces. No complicated menus. Help texts available on all interfaces.
Online help videos are available showing all the main user procedures including setup.
Exercises can be created and modified and saved as projects until they are ready to use.
Students' work may be transferred to a USB drive to correct and mark/grade it at home.
Médiacours exercises are extremely flexible and can be adapted to suit all student profiles:
All aspects of the exercise are controlled by the teacher.
Students can work in limited or unlimited time.
The teacher can intervene while the media file is playing either orally or by displaying a written message. Oral and written interventions may be made simultaneously. The audio or video media file may be paused if and when the teacher chooses.
Picture files are used in a slide show presentation. Web pages may be used in a similar way. Pictures and web pages may be included in the same exercise.
Exercises can be saved as zip files to be exchanged between schools via internet.
Médiacours requires Microsoft Windows.
It is compatible with XP, Vista, Windows 7, 8, 8.1, 10, and 11 32 or 64 bit versions.
Médiacours is compatible with security systems that prevent users from writing on the local hard disk.
Médiacours is creating a cross platform browser version of the program. This will allow students to use Médiacours on all types of computer including tablet devices.
Médiacours can be used on a local school network.
The Médiacours (local network) Trial Version can be used for six weeks. After this, a key is required. For the tine being, keys are free (up to 40 places). Updates for Médiacours are detected and downloaded automatically.To obtain a key please send your name, e-mail address and the name of your school (as it should be displayed in Médiacours) to [email protected]
Please help us by reporting any bugs or grammar and vocabulary errors. Please feel free to comment and criticize. Use the e-mail address above.
Main Médiacours modules:

mediacours_teacher_setup.exe (administrator)

mediacours_teacher.exe (teacher)
mediacours_student_setup.exe (administrator)

mediacours_student.exe (student)

mediacours_perso_setup.exe (teacher)

mediacours_perso.exe (teacher)
Médiacours Personal Edition requires no key and is designed to run on a single computer. It can be used by the teacher to create exercises, make them available to students and correct students' work.
To try Médiacours and learn to use it, you should download and install the Personal Edition. When the program has been installed, you must run the setup module before you can use the program. (This procedure is the same for all versions of Médiacours except Médiacours Student Web.)
If you decide to install the local network version, Médiacours Student must be installed on each student computer (40 computers maximium per Médiacours Teacher Master computer). Médiacours Teacher can be installed in 2 ways: as a master computer to enable teachers to make exercises available to students (usually one computer per classroom) or as a non-master computer that can be used by teachers to create exercises and correct work.
Médiacours uses an internal version of Windows Media Player. Almost all media file types can be used with the player if the necessary codecs are available. Médiacours recommends K-Lite Codecs. Because of compatibility and spyware issues with the latest K-lite versions (not caused by the creators of K-lite but by unprotected download sites) we strongly advise you to download the K-Lite 1020 version from this website. This version has been tested on Windows 10 64 bits and is adequate for the requirements of Médiacours. Click here to download K-Lite 1020 from mediacours.com. Caution: before installing K-Lite, you should uninstall all other codec installation programs if these exist. Make sure you install the codecs for Windows Media Player (not just Media Player Classic).
Médiacours Interfaces
Start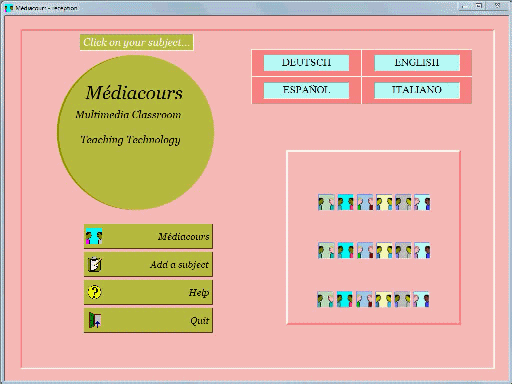 Teacher's Console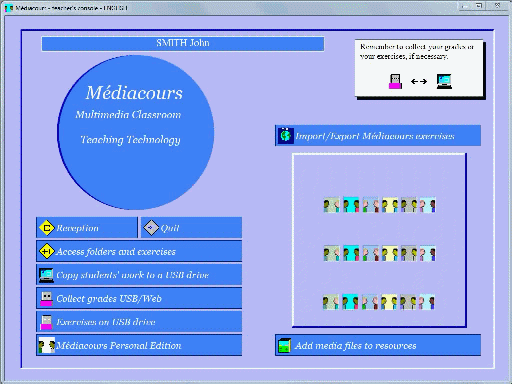 Using pictures and web pages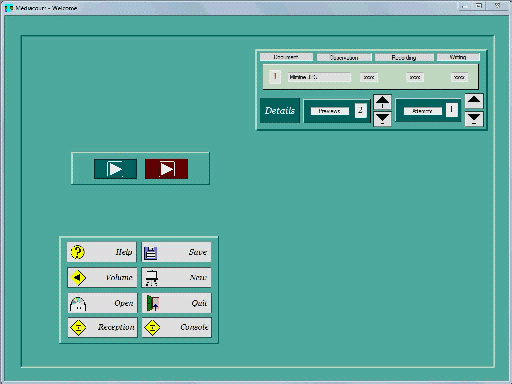 Video documents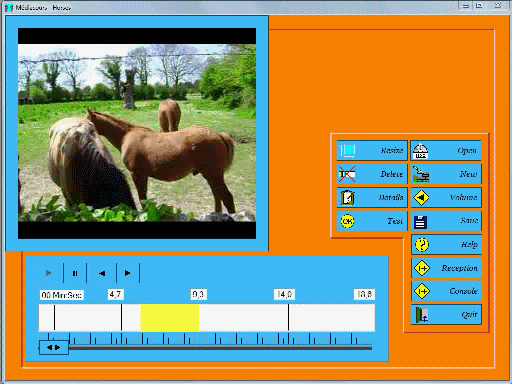 Audio documents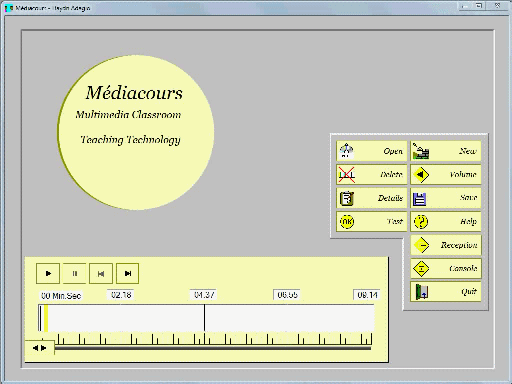 Student-Screen-Monitor is language laboratory software that can be used with or without Médiacours. Language laboratories are notoriously expensive. Around €50,000 for 24 students! Before personal computers became widely available, the expense was no doubt justified by the state of the art, analogue tape recorders used. Nowadays an average pc can achieve the same results. All you need is a software program to make use of the computer's potential and headsets for your students. Since the advent of online chat, the price of these has tumbled. €15 will purchase a headset with good quality playback and recording capabilities and you can pay less if you choose. So, if you want a language laboratory or need another one, try Student-Screen-Monitor.
Student-Screen-Monitor Trial Version can be used for six weeks. After this, a key is required. For the tine being, keys are free (up to 40 places). . The program allows you to monitor all your students' desktops and you can dialog with each student one to one.
Médiacours Perso, Médiacours Teacher, Médiacours Student,
Student-Screen-Monitor Teacher, Student-Screen-Monitor Student
31/07/19 Important update to address new security requirements in Windows 10
The latest versions of all programs must be reinstalled.
The automatic updater is not sufficient in this case.
Once the programs have been reinstalled the updater will install any future updates as usual.
Contact: [email protected]